5 AI Tools For Your Next Interior Design Project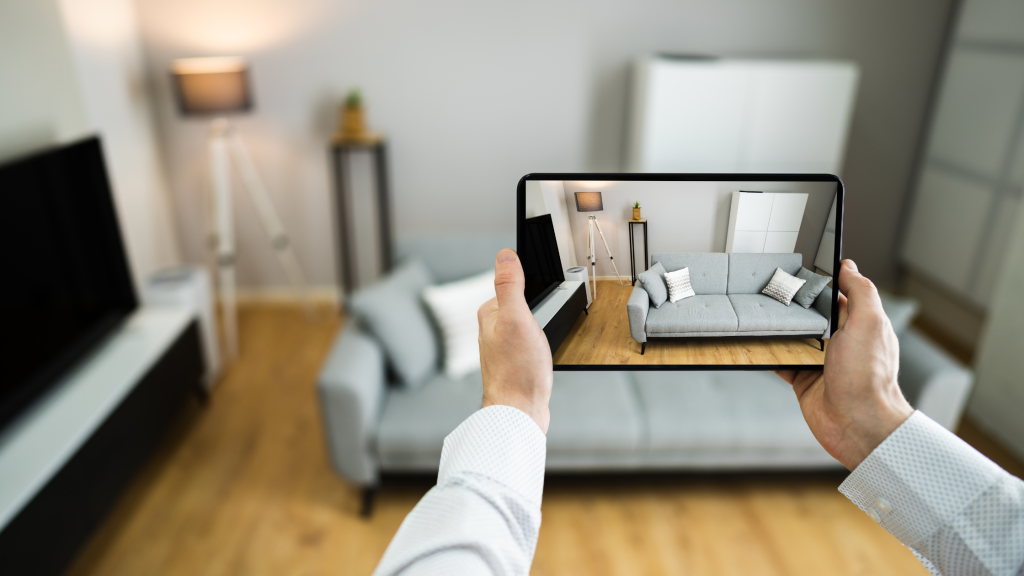 Are you looking to give your home a fresh new look but need help figuring out where to start? Fear not, because we've got you covered! Using these user-friendly AI-powered tools, you can visualize your dream space, pick colors, and get product recommendations without any design experience. Say goodbye to the guesswork and hello to your beautifully redecorated home!
No links in this article are sponsored.
If you loved building houses on The Sims as a kid (or as an adult —no judgment!), you'll love playing around on Homestyler. Build an immersive virtual floor plan with drag-and-drop elements, then customize the space by changing the flooring, paint colors, and furniture layout. With its vast library of furniture and decor, you can easily find products within your budget and style preferences. If you need some inspiration, check out the gallery of user-generated rooms, or let their AI decorator totally makeover an empty room with your chosen style preferences in mind.
If you're a fan of IKEA's stylish and affordable furniture, then IKEA Place is the app for you. This AI-powered tool uses augmented reality (AR) to help you visualize how IKEA furniture will look in your space. Simply point your smartphone or iPad at your room, and the app will display a 3D model of the selected item. You can easily move, rotate, and adjust the furniture to see how it fits in your space before committing to the largest Kallax Regale or the 7-seat sectional.
Image Sources: Barbados Ocean One (left); AI Room Planner (right).
Upload a room photo to AI Room Planner and let this AI-powered tool quickly generate design suggestions based on your preferences. Pick from 32 design styles, covering everything from Minimalist to Scandinavian, to Art Deco, and everything in between. AI photo rendering is still a new technology that's continually being developed, so you may get some funky outputs sometimes, but that's half the fun!
With the Houzz app, you have access to millions of photos, products to purchase, and AR features that allow you to visualize exactly how an item will look in your space. Browse and shop from a massive library of products from your favorite brands, or see how your space is transformed by changing up the flooring.
5. Paint EZ's Paint Color Visualizer (coming soon!)
Choosing the perfect paint color can be daunting, but Paint EZ's Paint Color Visualizer is here to help. Launching later this year, this AI-powered app will allow you to take a photo of your room or home exterior and instantly see how different paint colors would look on the walls, trim, doors, shutters, siding, and more. Its fun and easy-to-use interface allows you to save your favorite colors, compare them, and even share photos with friends or on social media. If the vast collection of paint color options feels overwhelming, check out the app's library of the most popular paint colors to help inspire you.
Redecorating your home doesn't have to be an overwhelming process. With these AI-powered tools, you can experiment with colors, furniture, and layouts to create your dream space. And, the best part is that you don't need any design experience or special equipment to get started. So, go ahead and give these user-friendly apps a try, and watch as your home is transformed into a stylish and comfortable retreat.
Want to be the first to know when the Paint EZ Color Visualizer launches? Follow us on social media (links below) and keep an eye out for an announcement coming soon!