The Colors that will Define 2023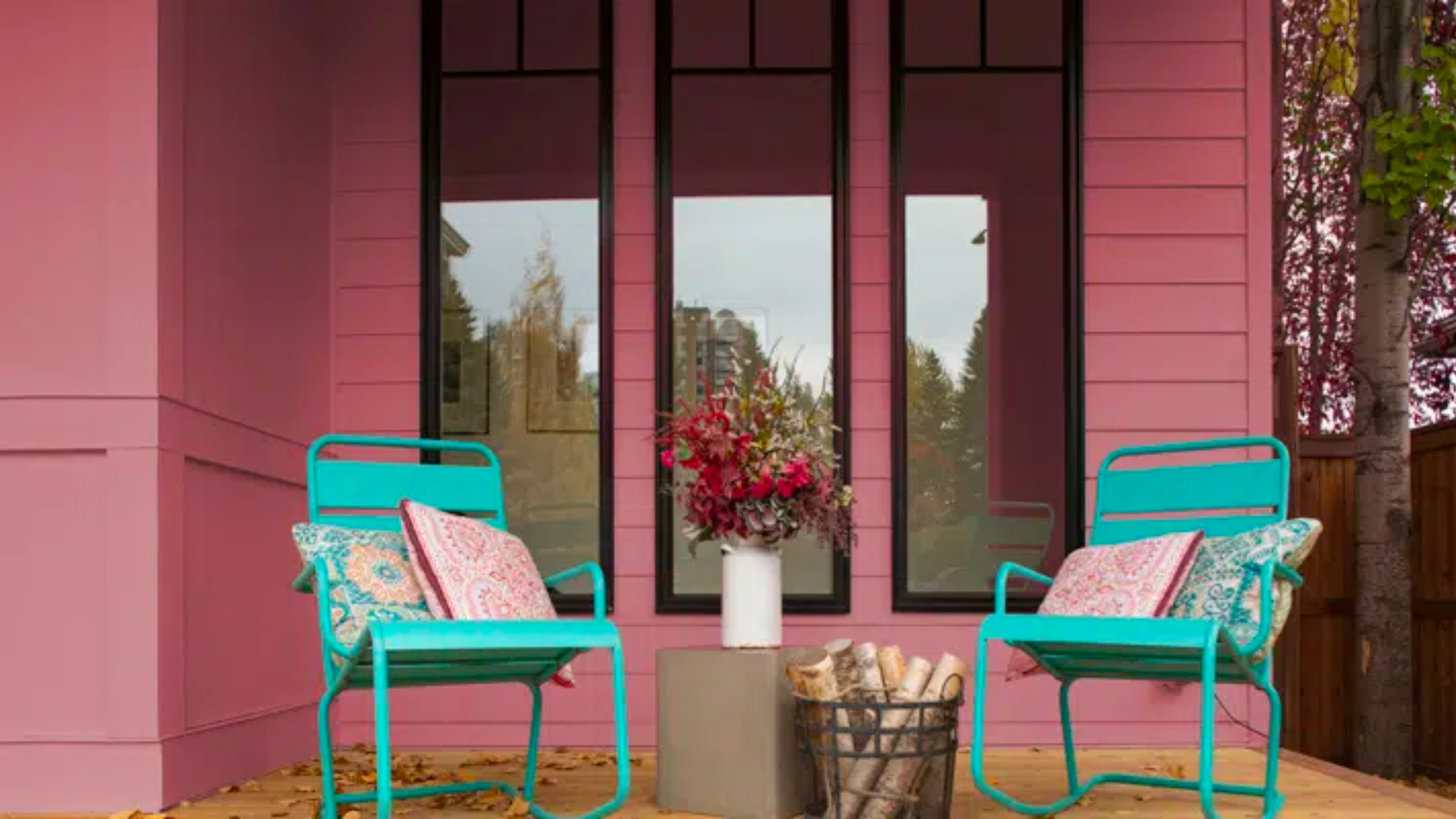 (Image Credit: Dunn Edwards)
As the colors of 2023 are announced, so begins a new journey in design. Whether you're looking to paint your walls or just accessorize, these colors will provide the perfect backdrop for your space. With calming and energizing shades alike, there's something for everyone in this year's lineup of professionally hand-selected colors.
Redend Point by Sherwin-Williams
"Redend Point was inspired by the idea of finding beauty beyond ourselves. It is a heartening hue that invites compassion and connection into any space."
Sue Wadden
Director of Color Marketing at Sherwin-Williams
Rustic Greige by Dutch Boy
"The beautiful, versatile Rustic Greige—is all about the need to escape, relax, and recharge. It's about retreating to a calmer, simpler lifestyle inspired by the peace and clarity of tones derived from nature."
Ashely Banbury
Senior Color Designer at Dutch Boy Paints
Raspberry Blush by Benjamin Moore
"A vivacious shade of coral tinged with pink, this electric hue is the definition of charismatic color."
Benjamin Moore official description
4. Silicone Couch Cup Holder
"Canyon Ridge brings a sun-baked, cozy warmth that is deep-rooted in the comforts of home. The color is a versatile design choice and works well painted across a full room or as a subtle accent wall."
Jessica Thomas
Style Director at BHG
"This clean, welcoming hue with creamy warm undertones offers restorative qualities for the dreamiest sleep. Paired with a stunning herringbone feature wall and leafy foliage, it creates the ultimate serene oasis."
Erika Woelfel
VP of Color and Creative Services at Behr
Color of the Year by Backdrop & Coming Soon
"This yellow-orange color is inspired by Bottega Veneta boots and rubber bands. In a world where balls of rubber bands are disappearing, it's time we start honoring them. We set out to create the best color in the whole wide world and we sure did."
Backdrop official description
Terra Rosa by Dunn-Edwards
"Reflecting just the right amount of introspection, this high chroma, cinnamon rose hue is strong, yet approachable, and acts as a refreshing neutral updated to browns and burgundies."
Dunn-Edwards official description
Darkroom by HGTV Home by Sherwin Williams
"A black that creates dimension with a purple undertone, inspired by the need to craft a comfortable home that is both elegant and romantic. This alluring shade is classic for the heritage interiors yet modernly retro for the throwback-inspired aesthetic. This is a new neutral perfect for the inside and out."
HGTV Home by Sherwin Williams official description
"Consumers are seeking to simplify as the past two years have shed new light on the importance of serenity and little moments. Vining Ivy embodies this vibe perfectly. It is energizing yet grounding, and it works in literally any space. Its versatility takes the guesswork out of design, leaving consumers with more time to indulge in the things that matter most to them."
Ashley McCollum
Color Expert at Glidden
Desert Carnation by Valspar
"Faded natural terracotta that leaves us inspired to craft a home with individuality and warmth."
Sue Kim
Color Marketing Manager at Valspar
We hope you enjoyed this roundup of exciting fresh colors that are perfect for your next design project. Whether you're looking to create a relaxing oasis with Canyon Ridge or want to inject some energy into your space with Raspberry Blush, you can't go wrong with any of the colors for 2023.