Easy DIY Hack: Peel-and-Stick Decorative Moulding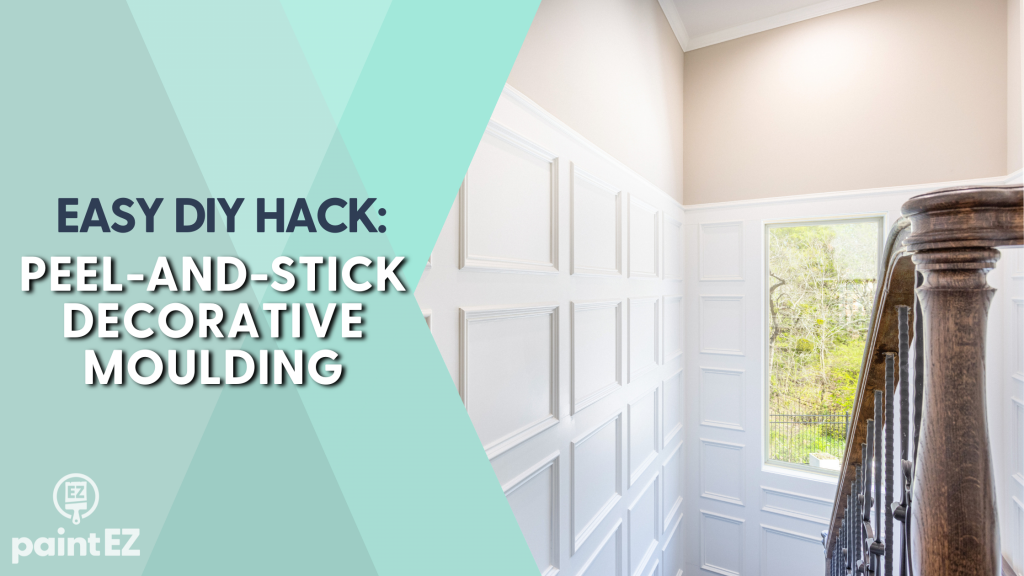 Shh! The carpenters don't want us telling you about this secret product that will save you thousands!

Are you looking for a quick and easy way to add some personality to your walls? Well, look no further than peel-and-stick decorative moulding! This DIY hack is so simple that anyone can do it, and it's a great way to add a touch of luxury without the price tag. So if you're ready to take your décor up a notch, keep reading!
(Image Credit - FIXPIX [top]; Yija [left]; Zhangbl [right])
One of the best things about peel-and-stick decorative moulding is that there is such a wide variety of styles and designs to choose from. Whether you're going for a classic look or something more modern, there's sure to be a design that catches your eye. And the best part is that installation is a breeze – just peel off the backing and stick it in place!
Unlike traditional wood trim moulding, peel-and-stick trim is made of foam or vinyl - but no one will ever be able to tell! It's lightweight, easy to size, and wipes clean.
(Image Credit - JCOLUSHI)
For a more traditional look, use a simple crown moulding. Or for something a little more unique, you could try out a bold color or even layer two types of moulding to add more depth (especially if you have high ceilings!).
With a variety of products available, you can find peel-and-stick baseboards, chair rails, and even wainscoting. You can even use faux trim to create a beautiful ornate frame for a fraction of the price of having a custom frame fitted to a painting or mirror.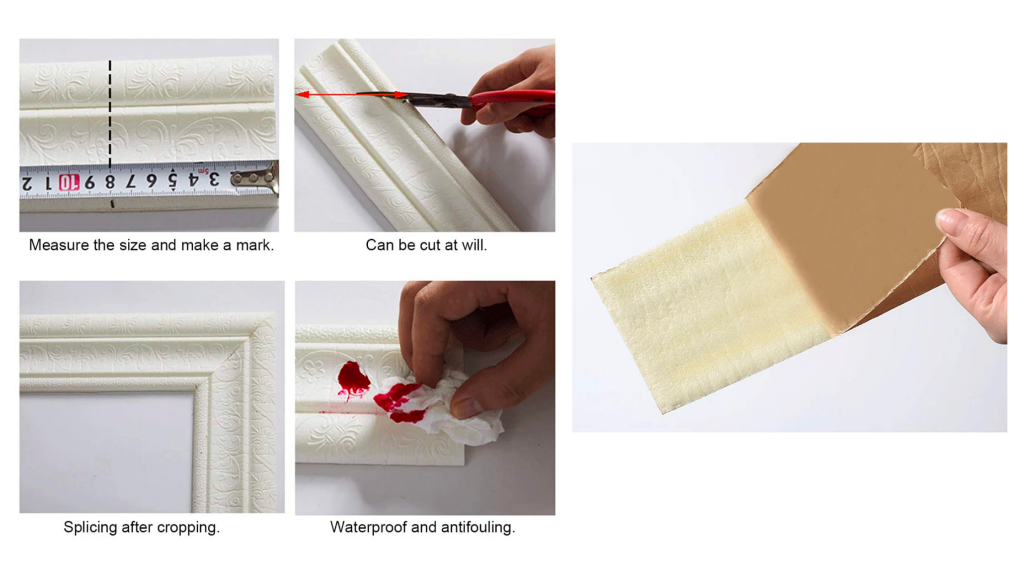 (Image Credit - Cozylkx)
As we mentioned before, one of the best things about this DIY hack is that it's so easy to install. In fact, all you need is a few minutes and a steady hand!
Use scissors to cut the foam moulding to the length you need, use a level to make sure it's straight, and then stick it on the clean wall. That's it! You don't need any nails, screws, or tools. Just peel and stick!
For a better hold, using a bit of glue will ensure the trim won't budge for years to come.
(Image Credit - Cozylkx)
If you're looking for an easy way to add a touch of luxury to your walls, peel-and-stick moulding is the project for you. This affordable and simple DIY can be completed in an hour, and it will give your space an instant upgrade.
Ready to update your space? Let Paint EZ do the messy job of painting for you! Call us today to schedule your free consultation.