The Easiest Way to Clean Stainless Steel Appliances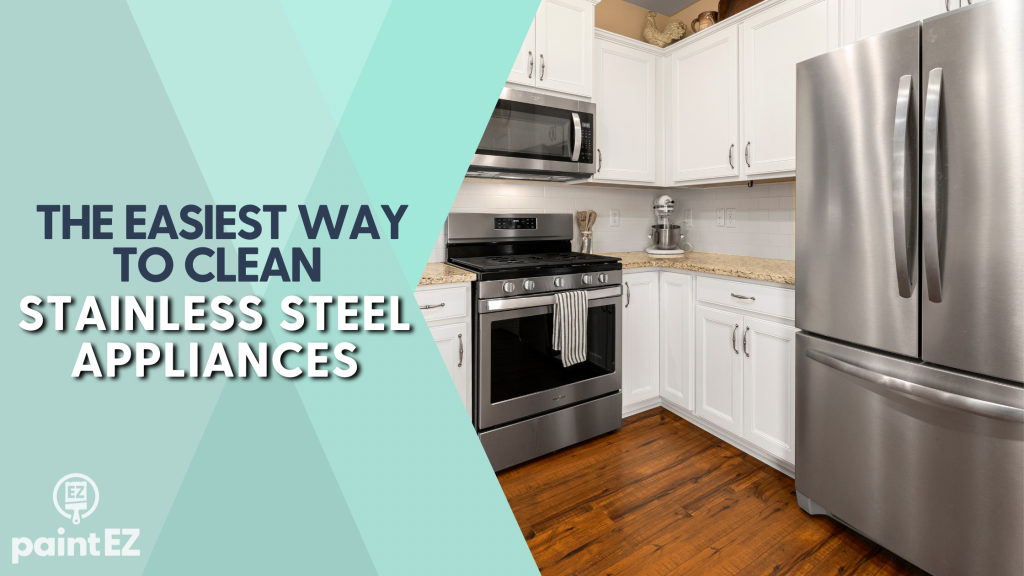 If you're like most people, you probably hate cleaning your stainless steel kitchen appliances. It seems like every time you clean them, tiny fingerprints magically appear within minutes! But don't worry, we've got a solution that will make cleaning your stainless steel appliances a breeze and have them shining like new in no time.
Start by mixing equal parts of olive oil and vinegar in a spray bottle (you can eyeball this).
Spray the mixture onto your appliance and scrub with a microfiber cloth in the direction of the steel grain.
Rub away any excess residue with a dry cloth (also in the direction of the steel grain) until all the streaks are gone.
Optional Magic Hack: Want to prevent fingerprints and smudges from appearing in the first place? Try using Turtle Wax! Just apply a small amount to a clean microfiber cloth and rub it onto your appliance in the direction of the steel grain. The wax creates a barrier that repels fingerprints and smudges, keeping your appliances cleaner for longer. Plus, it gives them a nice shine!
That's it! Now you know the easiest way to clean your stainless steel appliances, so you can finally allow your family back in the kitchen.
Thinking about refinishing your kitchen cabinets? Contact us today to get your free estimate.